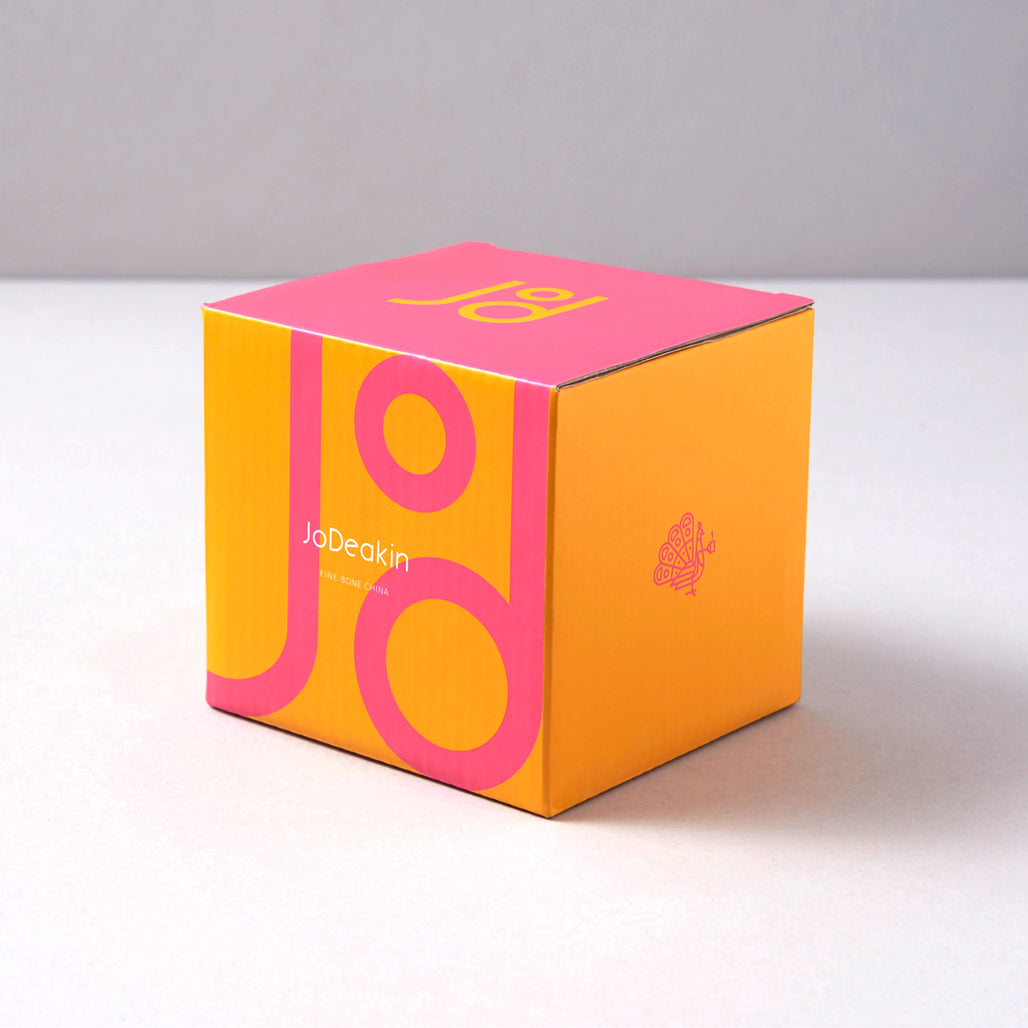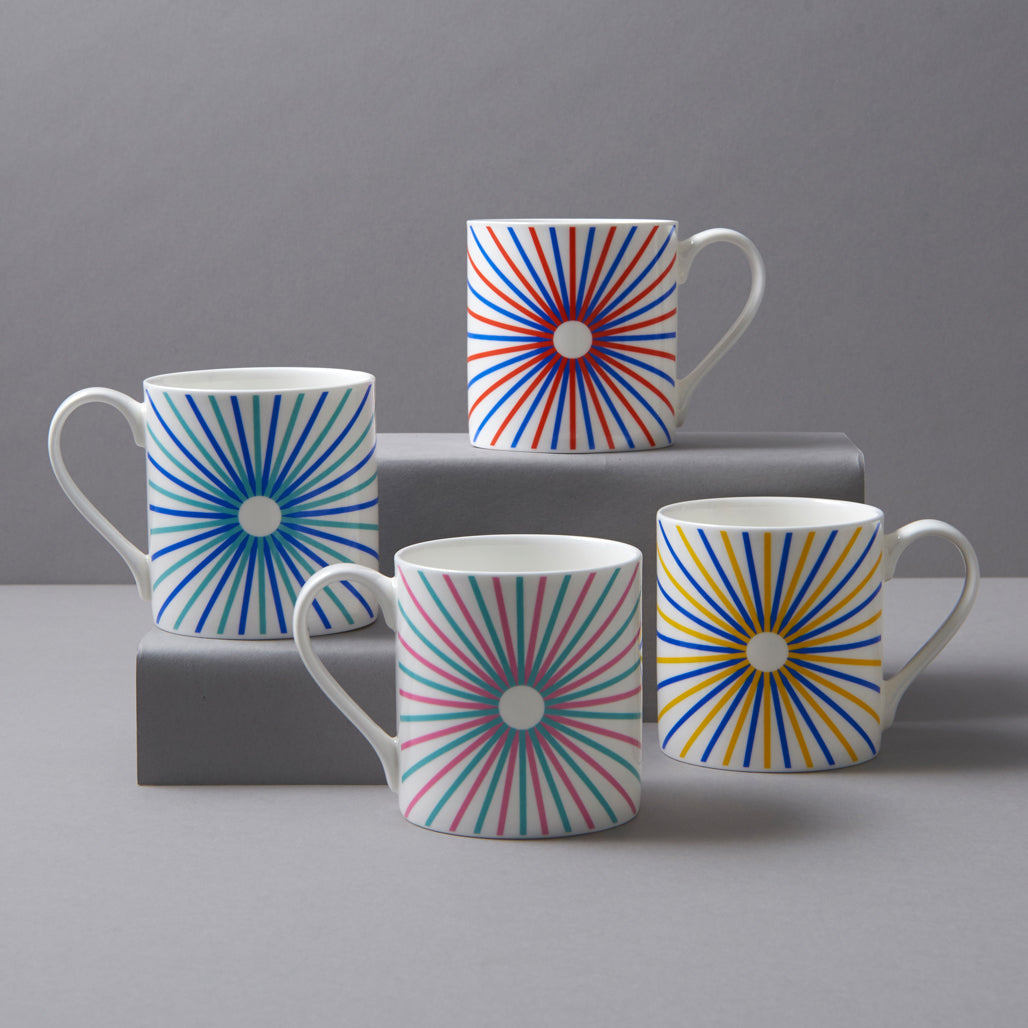 Burst Mug in Pink & Turquoise
Revitalise your day with this design which is contemporary and invigorating. The bold lines show the colours off strongly to create an exciting and bright piece. The Burst mug is a generous size and because of the quality it keeps your beloved drink of choice warm and comforting. The mug is perfect for the first cup of the day or for a reviving afternoon break.

Pink and turquoise 
Pink is an incredibly difficult colour to achieve on fired bone china but this particular shade is both sophisticated and up-lifting. The turquoise sits so well with it and makes a very calming but individual combination.
Our fine bone china coffee and tea mugs come carefully packaged in our signature bright and brilliant bespoke box, making it the perfect gift to give to someone special without any extra wrapping needed!
375ml | Height 9cm | Diameter 8.5cm
FREE UK standard delivery on orders over £75 Arrives carefully packed in our signature bright and brilliant bespoke gift box.
All Jo Deakin fine bone china is proudly Made in England.