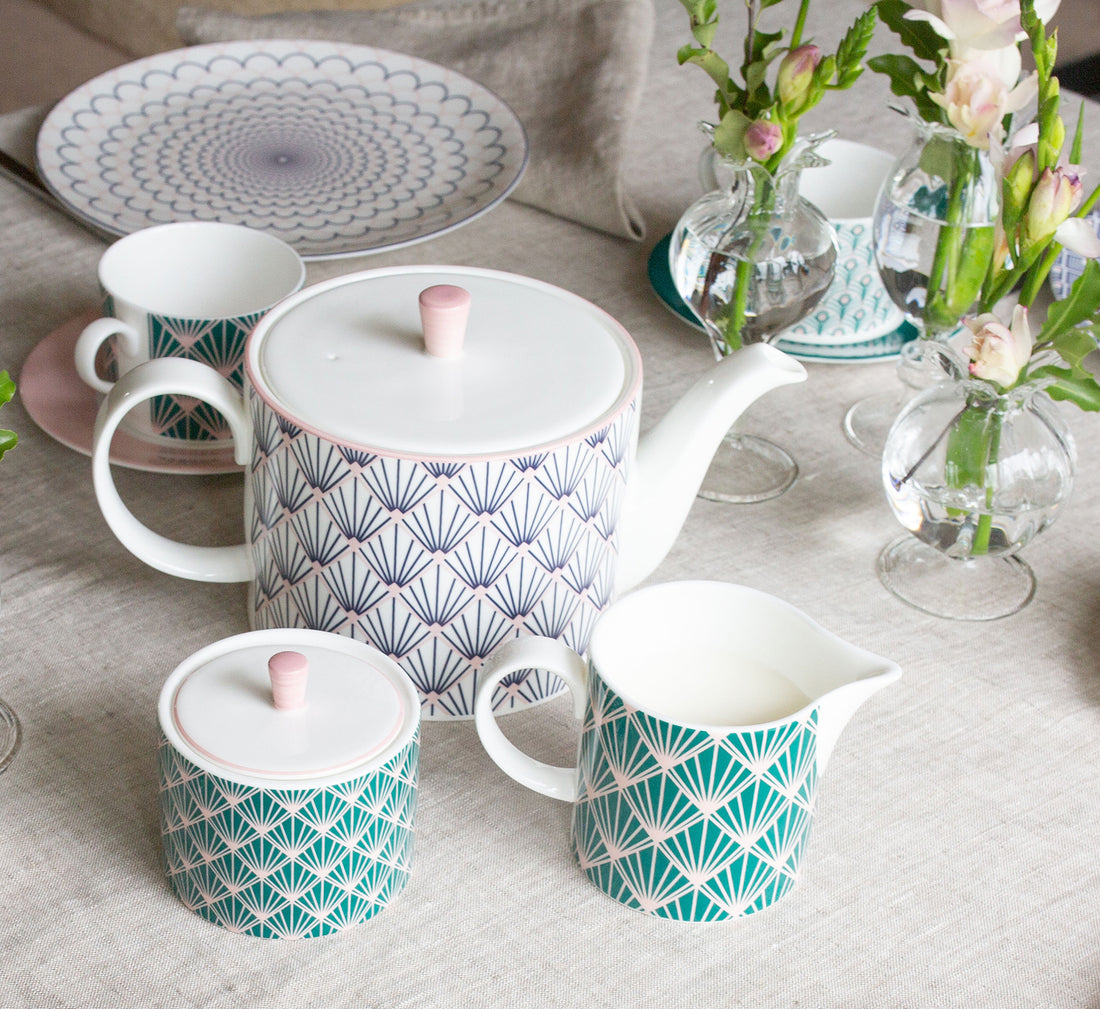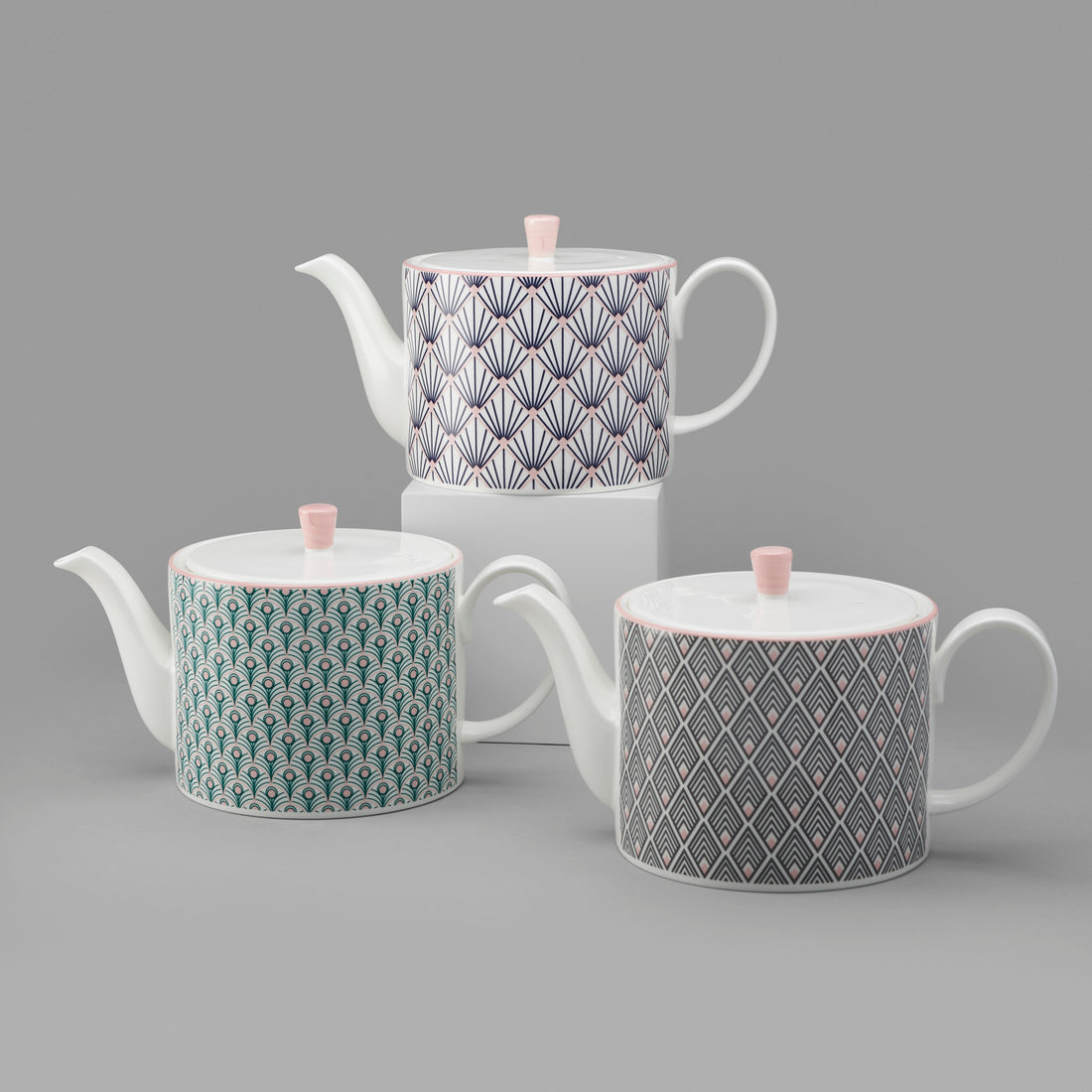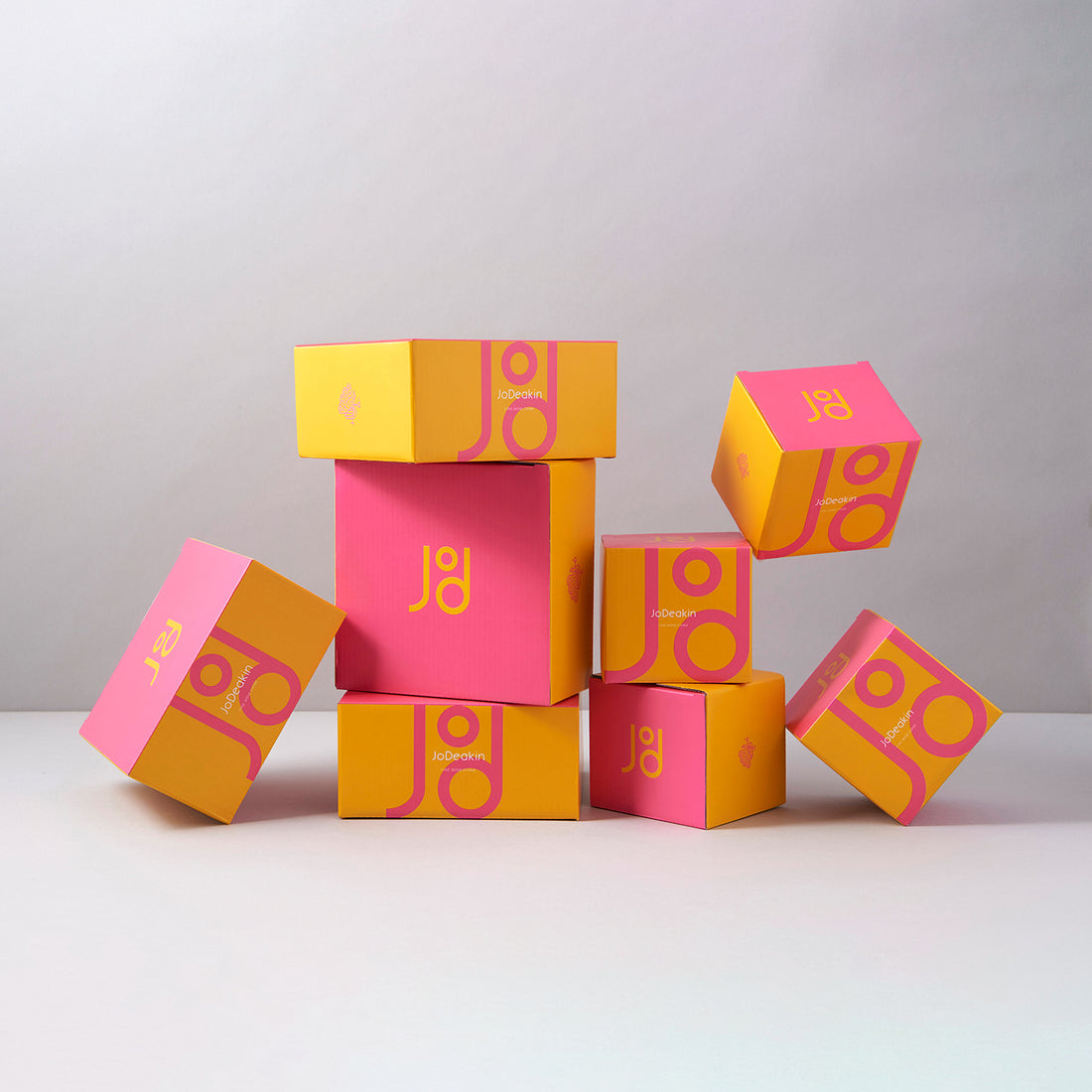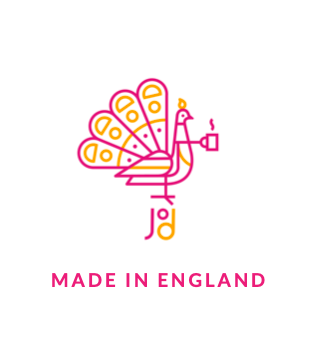 Zighy Teapot in Blue & Blush Pink - 1L
This large and generous teapot is the first of it's kind for the Jo D Collection.  We have combined this exquisite piece with the perfect pour, the Zighy pattern and the stunning hand-applied painted details to the outer rim and lid handle, to give this tradition a more modern vibe. 
We believe making a pot of tea should be a great treat and requires a special product to make the perfect brew for family and friends.  You are going the extra mile in detail when you make a pot for other people to enjoy with you and this provides the perfect centrepiece for any gathering.
It is a generous size and can make 4 cups (or 3 full mugs) of delicious tea and pours like a dream.  This is such an important but often overlooked detail that really does make all the difference when it comes to making the perfect pot.
Once again crafted from the very best fine bone china skills Stoke On Trent has to offer, this robust teapot is such a stunning addition to a party and although a traditional past time we feel the shape, detail and quality gives it a contemporary twist.
Mix + Match
All our colours are entirely bespoke to the Jo Deakin colour palette.  This colourway is a powerful yet sophisticated combination.  The vivid blue is deep and rich, whilst the blush pink is soft, light and calming.  The contrast is stunning and would look so pretty in a kitchen with any of these colours running through it.
Our fine bone china teapots come carefully packaged in our signature bright and brilliant bespoke box, making it the perfect gift to give to someone special without any extra wrapping needed!
1.1L | Height with lid 15cm | Diameter 13.5cm | Length from handle to spout 25cm
FREE UK standard delivery on orders over £75. Arrives carefully packed in our signature bright and brilliant bespoke gift boxes.
All Jo Deakin fine bone china is proudly Made in England.